OBGYN in Suffolk VA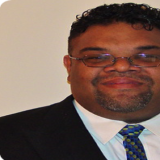 Thank you so very much for taking the time to learn a little more about me.
I am a Board Certified physician in the specialty of OBGYN and Women's Health. I have been in practice for 16 years.   I currently practice OBGYN in Suffolk, VA.  I have been here for 6 years.  Prior to coming here  I was in practice in New York City for 9 years.
My career has been an exciting and diverse one.  I have worked in a large hospital system in New York City where not only did I get to treat patients but I also had the privilege to teach and mentor OB/GYN doctors in training. One thing about teaching residents and medical students is that they keep you on your toes.  I learned a lot from them as I shared what I knew about women's health.  This continued in Virginia as well.
I have been in practice at Lifetime Women's Health and Wellness Centers working out of Sentara Obici hospital.  This experience has been very different than my previous large hospital system experience.  I have enjoyed the closer interaction that the private practice setting offers.  I have had the privilege and honor to deliver multiple babies of some mothers.  They really make me feel like part of the family and I love it!
I currently serve in the role of Chairman of the Department of OBGYN/PEDS at Obici Hospital in Suffolk, VA.  I enjoy working with the hospital leaders on the larger issues which affect the practice of medicine in Suffolk as a whole.  We have been busy at work on many projects and initiatives during my 3 years as Chairman.  I can honestly say that the medical care provided by the Obici Hospital OBGYN and Pediatric physicians and nurses is of a higher quality and provides greater safety for our patients then ever before!  I am very proud of our team for their efforts in achieving this goal .
Please look around this website to learn a little bit more about me.  If you would like to make an appointment as a patient please contact our office here.
read more
Dr. Wing Has Moved!
New OB GYN Office in Suffolk, VA
Dr. Wing Has Moved! New Practice in Suffolk ,VA
Lifetime Women's Health and Wellness Centers  is now open and accepting appointments! The new main office is located in the Northern Suffolk, Harborview Community. We will also provide OB GYN services to patients from neighboring communities – Churchland, Portsmouth, Western Branch, Norfolk and Hampton.
For more information please visit the practice website here.  You can fill out the contact form so that we can update you on our progress.  There is also another form on which you can request an appointment.
Will you spread the word?  Please click on one of the social media links below and let all of your friends know!
Harbor View Office Now Open
1037 Champions Way Suite 300 Suffolk, VA 23435
read more